*** This is NOT the real Fender Stratocaster Black 1 John Mayer Signature*** 
My custom build Black 1 is for sale on reverb : 
https://reverb.com/item/2531775-custom-john-mayer-black-1-fender-stratocaster-musikraft-body-neck-nitro
Details and specs available after the pictures above.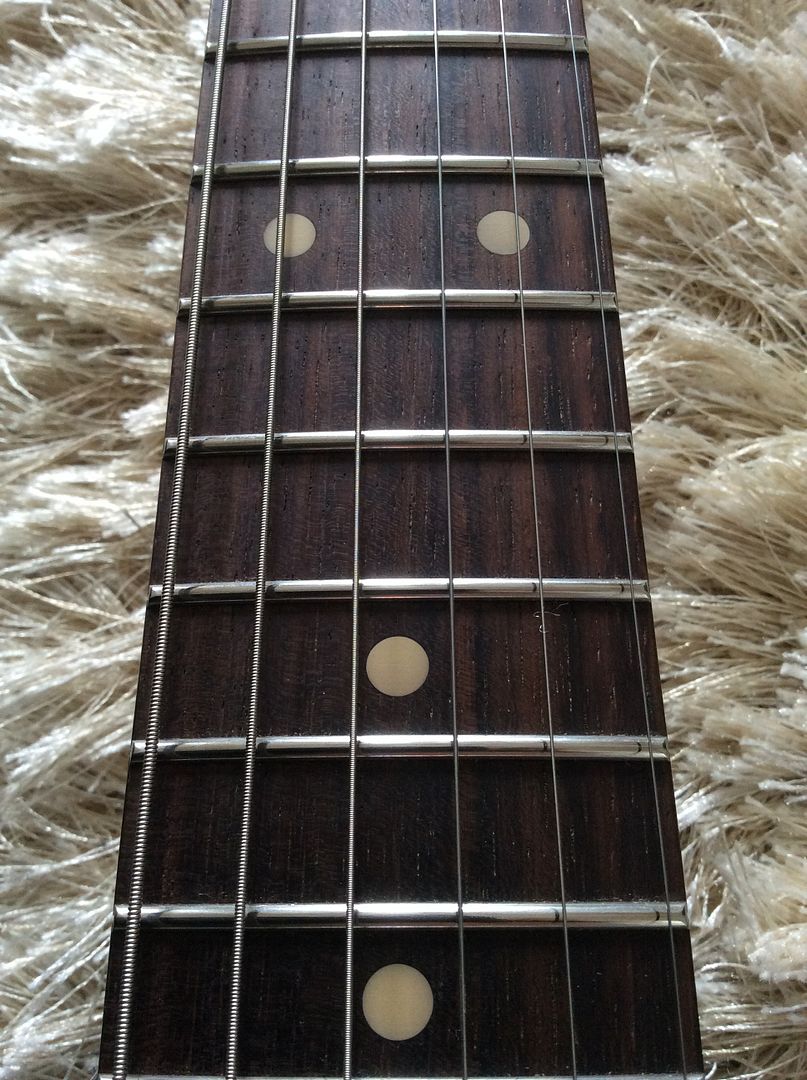 Here's for sale a high quality reproduction of the John Mayer Black 1 Limited Edition Stratocaster made of top quality parts. The body and neck are made by Musikraft under Fender license. The guitar has a NITRO finish, just like the vintage Fender guitars and Fender Custom Shop guitars. Genuine Fender Gold Hardware. The guitar is in excellent condition with just a few very minor little scratches from normal playing. Brand new black tolex hard case included. 
If you go see the guitars I sold on reverb.com in the past, you'll see that I add few genuine Fender Stratocaster John Mayer Strat that I sold. I even had a real Fender Black 1 (limited to 500). This custom build that I'm selling here is better then the real John Mayer Strat because she has a NITRO finish, Stainless Steel frets (more durable then nickel), Dark rosewood and aged clay dots. 
Specs
 : 
- Body : Musikraft Alder Body, 60's Vintage Style. Fender Licensed. Nitro Finish.
- Neck : Musikraft Neck. 9,5 radius. Medium "C" shape (almost the same size as the JM Signature Strat). Fender Licensed. Dark Rosewood. Maple. Aged Clay Dots. 6105 Stainless Steel Frets. Vintage Tint Nitro Finish.
- Color : Black Nitro.
- Pickups : Genuine Fender Custom Shop '69.
- Pickguard : Genuine Fender Pure Vintage Mint Green.
- Bridge : Genuine Fender American Vintage Gold Tremolo.
- Pickup covers and knobs : Genuine Fender Aged White. 
- Tuners : Genuine Fender Gold / Pearloid.  
- Neck Plate : Gold Custom Shop neck plate (NOT a real Fender).
- Switch : CRL 5 way switch.
- Pots : 250k.
- Wiring : Vintage Style Wires.